Heritage Brands: Duck Head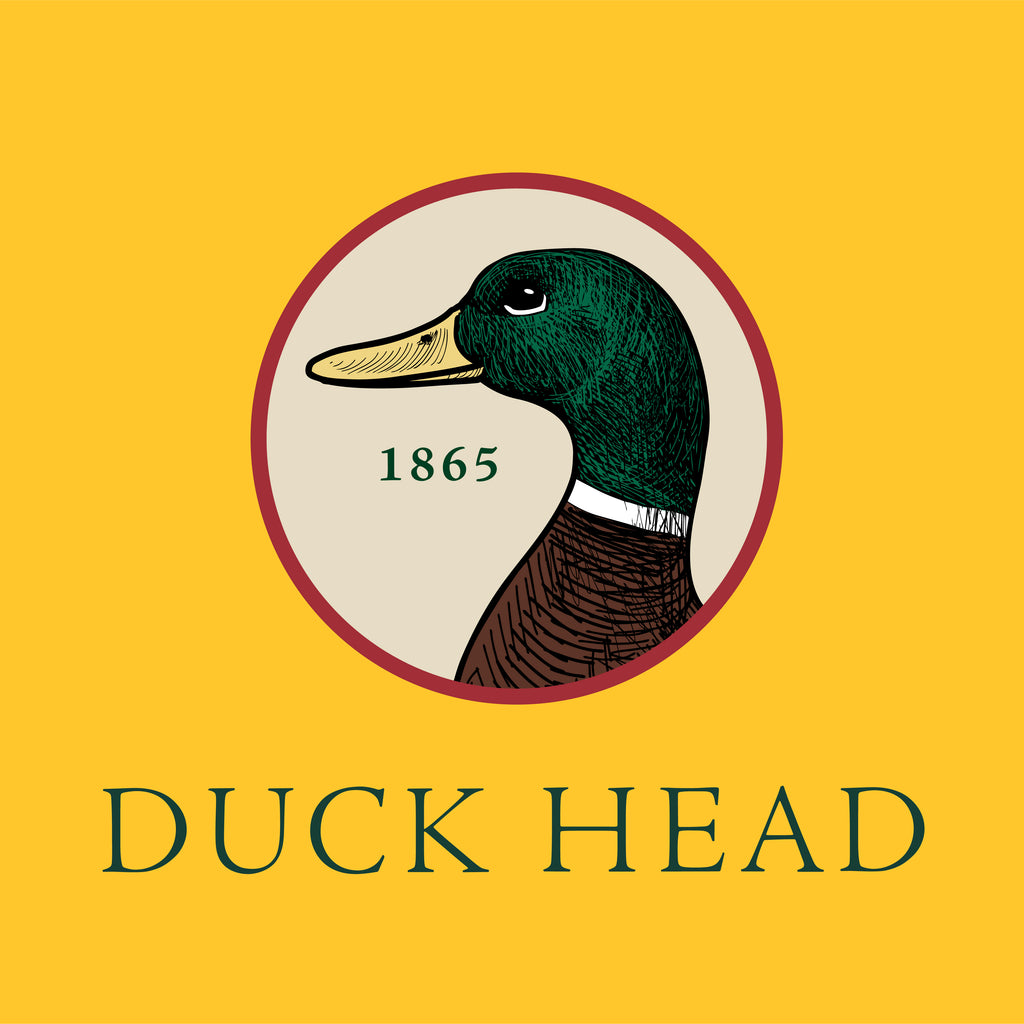 The Beginning
In 1865, Civil War veterans George and Joe O'Bryan had an idea - repurpose surplus army tent material to make work pants. Supplies were scarce throughout the South. Their product couldn't fail. Enduring quality wasn't a principle, it was a necessity. The brothers were avid outdoorsmen so the heavy canvas material, also known as "Duck," felt right as their company moniker. After failed attempts to register "Duck" with the U.S. Trademark Office, they added "Head" and the legendary brand, complete with a mallard logo, was born. O'Bryan Bros. operated into the 20th century producing various work clothing such as overalls and denim jackets under the Duck Head/O'Bryan Bros. label. Their production was held in such high regard that the government contracted their services to make soldier uniforms for WWII.

A Civilian Life
In 1978, Duck Head again took a chance on surplus fabric buying 10,000 yards of 100% cotton fabric from a local mill. Polyester was king, so no one wanted the cotton twill known as "chino". The VP of Sales, Dave Baseheart, researched an original pattern and applied the gold mallard logo over the back pocket. Baseheart's first sales call took him to Oxford, Mississippi where Duck Head was quickly discovered by students at Ole Miss. The Duck Head we know today took off from there to become a southern cultural icon. The rest is history.
Into the Future
Today's Duck Head is future-facing while drawing inspiration from their rich heritage. As stewards of a 150+ year old brand, they remain true to their roots by producing garments of enduring quality, functionality, style, and value without compromise.