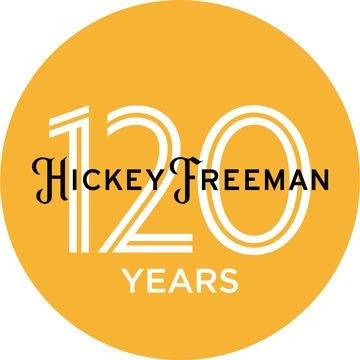 THE TEMPLE
That's what everyone calls it: the Temple to Fine Tailoring. Two young entrepreneurs named Jacob Freeman and Jeremiah Hickey built it in the early years of the 20th century. Their plan was to bring high-quality hand-tailoring to men from coast to coast. As they envisioned it, a Hickey Freeman suit would be a testament to both the delicate artistry of hand-craftsmanship and the steady consistency of modern technology. 
Their idea turned into an epic American success story. Men of style and achievement have, for generation after generation, turned to Hickey Freeman for authenticity and quality, elegance and innovation. They still do.

The Temple — a 225,000-square-foot factory in Rochester, New York — is where it all happens. Tailors from around the world gather in Rochester's sartorial sanctuary to set sleeves and stitch collars and roll lapels. Each tailor has a different specialty, but they all share a common goal: to create suits that represent the very pinnacle of American tailoring. Shoulder sleeves are cut with a gentle forward curve to conform to the natural curve of your shoulders, while the sleeves echo the bend of your arm. Craftsmen hand-fit the shoulder pad to the armhole to ensure a perfect shape. The construction of the jacket makes it soft, supple, and sculpted for a long life of supreme performance—just place the suit on a hanger and wrinkles will disappear. The jacket has been hand-pressed and hand-stitched at the company's Temple to Fine Tailoring in Rochester, New York. All of these details create an American suit that looks and feels superior. That quality is evident in the way the suit feels on your shoulders, along your arms, and at your fingertips. 
Think of it as sartorial mastery matched with high-tech ingenuity: Hickey Freeman suits are cut using today's state-of-the-art methods, and yet they uphold the standards of the world's most revered bespoke tailors.

"KEEP THE QUALITY UP"
For decades, anyone who stepped into the Temple saw the phrase "Keep the Quality Up" carved into the oak entryway. "Keep the Quality Up" was the Hickey Freeman motto — and its mission statement. It still is.
Continue reading